Website Management Checklist
Plan for emergencies and protect your website!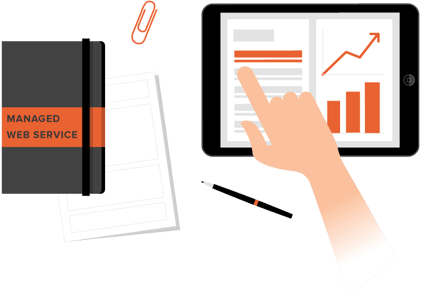 Avoid the frustrations of dealing with a hacked or broken website by implementing a website management plan.
A good plan takes the following into consideration:
Management | Documentation of vendors, accounts, usernames and passwords. There is nothing worse than finding out you don't have these things in a crisis situation.
Security | Proper backup, monitoring, and scanning of your web assets. A few inexpensive tools and some oversight can hedge the majority of your risk.
Maintenance | Software (CMS) update schedules and checklists to make sure everything stays in working order.
Don't have a plan? Use ours! WhatArmy has been rolling out our new monthly Managed Web Service to growing companies. Use our summary and checklist to get started.
Don't want to do it yourself? To see our Managed Web Service brochure click here.